Dedicated for all athletes who strive to break their own record or determined to achieve peak performance in a competition. Sun Chlorella contains over 59 varieties of nutrients including amino acids, which are essential for muscle growth. All-natural and bearing the NSF Certified for Sport® mark, our brand is endorsed by major professional sports leagues in the U.S.A. Ideal to 'naturally' build your body and increase your nutritional intake to help you through training and recovery, strengthening and conditioning your body to achieve victory. Boost your daily workout routine with Sun Chlorella.
TEAM Sun Chlorella
チーム サン・クロレラ
TEAM Sun Chlorella
チーム サン・クロレラ
The "Health is Wealth" slogan by Sun Chlorella is what guides us to support physical health and mental wellbeing. We believe that healthy athletes are admirable and inspiring and have a positive inspiration on public health awareness. Which is why we support 'clean' and 'natural' nutritional habits for all athletes to maintain a healthy body and mind to perform at their best.
Sun Chlorella Sport Journal
サン・クロレラ スポーツジャーナル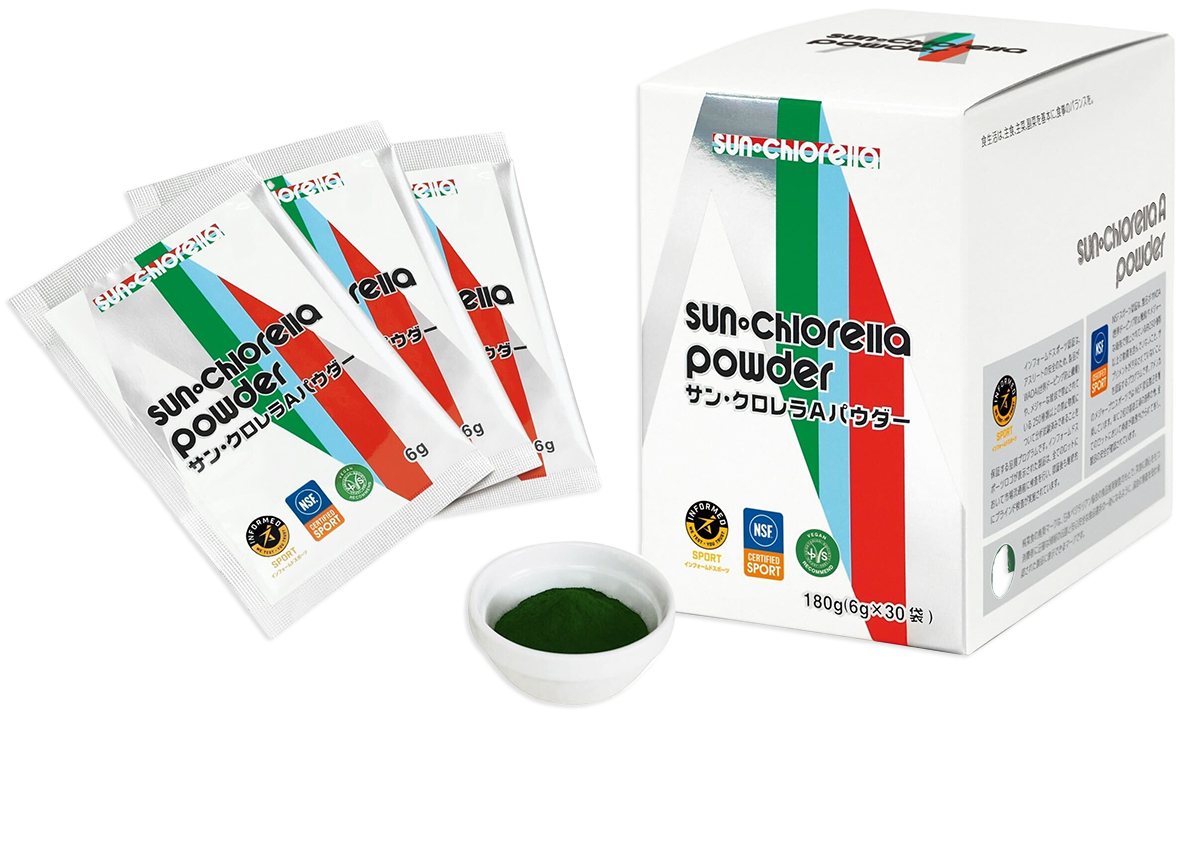 NSF Certified for Sport®
Informed Sport certified
Sun Chlorella A Powder
Sun Chlorella A powder has been certified by "NSF Certified for Sport®"and "Informed Sport", and it is recognized as the safe supplement for athletes. And now, the major professional sports leagues players in the United States have taken our product.