Building a better sports environment for athletes
Lacrosse, often called "the fastest game on two feet", is one of the most popular sports in the U.S. The sport is currently going through some historical changes due to the establishment of the Premier Lacrosse League (PLL) in October 2018. Out of all the modifications that took place, the one aspect that stands out the most is how the league adopts a tour-based model, which means that the teams constantly travel across the U.S. to play games instead of stationing in home or away cities. This is how individual sports like Formula 1, tennis, and golf, but it's quite unheard of for a team sport like lacrosse. This significant shift has saved the teams from having to pay stadium maintenance costs and instead allows them to use a larger portion of their budget to build better sports environments and host exciting games. These efforts to change the world of lacrosse are spearheaded by lacrosse superstar Paul Rabil, and his brother, Mike Rabil, who is a serial entrepreneur and investment professional.
Major League Lacrosse (MLL) played its inaugural season in 2001. Paul was drafted by the Boston Cannons of MLL in 2008. MLL players were often working full-time jobs outside of lacrosse. Salaries were on average 8,000 USD per season. Through endorsements, camps, clinics, and his presence across YouTube and social media, Paul Rabil became one of the first players to make pro lacrosse a full-time job. Paul wanted to pioneer a path for future players to make lacrosse their career – and after his pitch to MLL executives was shot down, he began to plan the PLL.
「"Player salary was on average 8,000 USD per season which did not increase. We tried to get people to become our fans through television broadcasts and social media, but the results were not what we expected. Despite that, we continued to believe in pro lacrosse and that its exciting potential would captivate audiences if we were given the proper stage."
As Paul also mentioned, even professional lacrosse players have a tough time trying to make a living. Most players have had to manage working an additional full-time job on weekdays and playing games on the weekends. The hardships that these athletes faced was a significant factor as to why the PLL was created–to implement better contracts for the players and introduce a more positive sports environment, which would eventually contribute to the betterment of the sport in general. While MLL implemented salary caps, limiting rookie salaries to less than 1,000 USD per game and the highest annual salary a player could make was around 16,000 USD, PLL does not have a maximum limit on player compensation. Players are also offered equity and health-care benefits, which must have been a dramatic improvement for those who have had to work a different job on weekdays. Things have improved significantly.
These are some of the positive changes that Mike, is responsible for, since he plays a major part in raising funds for the league. The co-founder and CEO of PLL seems slightly emotional as he recalls how they started off early on.
"I remember starting with an idea in my San Francisco apartment, the frequent flights across the country to pitch our idea to investors in New York, the thousands of phone calls with players, the many run down office spaces that we worked in from New York to Los Angeles, and the many Noes and the more recent Yeses. The great thing is that it's all about the journey–even when things are hard, each memory provides a lesson to stay grounded and never stop working towards the goal."
Broadcast and streaming distribution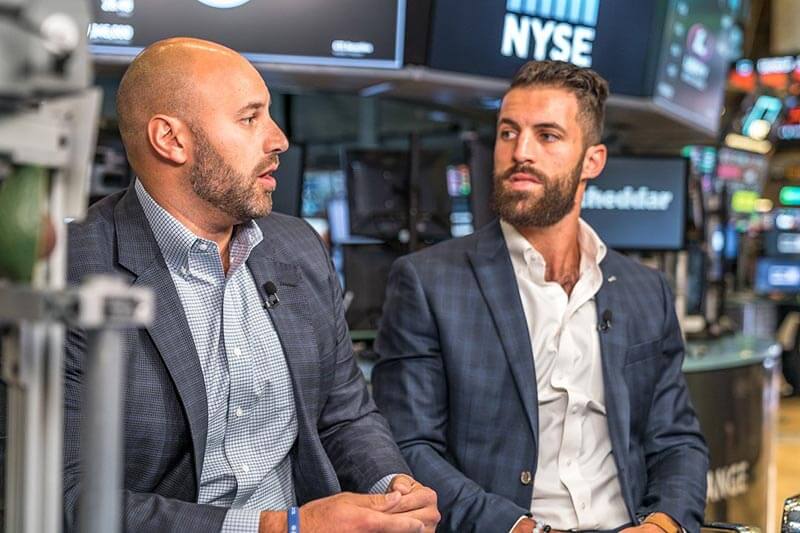 2Established in 2019, one major feature of the PLL's inaugural season was the partnership with NBC Sports to broadcast all their games. They have successfully achieved the support of a major television outlet to gain exposure, which is the biggest source of revenue in professional sports. It became a first major step for PLL to pursue their ambition of taking the sport mainstream and reinforcing positive sports environments for their players.
After a three-year media rights agreement with NBC Sports, the PLL announced a four-year media rights agreement with ESPN. The 2022 season will air exclusively across ABC, ESPN, ESPN2, and ESPN+
However, not everything went as accordingly when Mike and Paul first launched PLL. They had originally sought to possibly partner up with MLL for a joint operation, but since the two parties failed to come to an agreement, they began presenting their strategies and business model to investors in hopes of getting them on board. In 2020 Sun Chlorella also joined their list of partners as their official supplement supplier. Mike nods with confidence, "Of course we have had our share of difficulties. However, with strong partners and allies in our corner, we now feel that anything is possible."
Meanwhile, Paul was facing some challenges trying to juggle between playing for his team and working as the co-founder of the league. "It was especially hard in 2020 when we all had to adapt to the controlled environment of the bubble system–it required my full attention as both an athlete and as the league's co-founder. I was conflicted a lot of the times." Which is why after his retirement following the 2021 season, he is "excited to be able to devote all my energy to working in the front office."
Introducing new rules to create exciting moments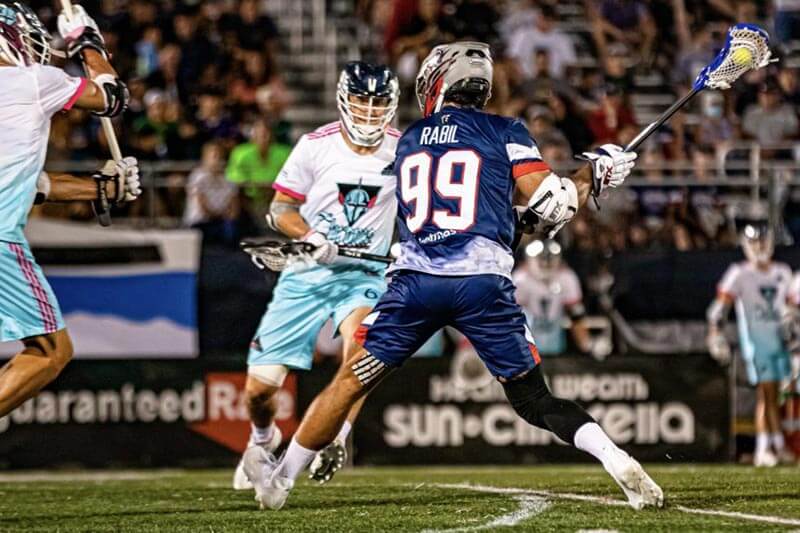 Comprised with the world's best professional lacrosse players, the Premier Lacrosse League implements rules that are quite different from existing ones. For example, PLL plays with a 52-second shot clock which means that the offensive team has 52 seconds to take a shot on goal from the time they regain possession of the ball. Shot clock rules change depending on the organization hosting the game–the National Collegiate Athletic Association, for example, adopts a longer shot clock at 80 seconds, whereas there aren't any in international games. Why 52 seconds? Paul explains, "A shorter shot clock would increase the pace of the game, thus hyping up both the players and fans."
The League also features a 2-point arc from the center of the goal-line–a rule that only professional lacrosse utilizes–that sees its peak at only 15 yards away. Crease dives are legal in the PLL, which means that you're allowed to go airborne and land in the goalie's crease, bringing high-flying and highlight-reel moments for the fans. In addition, while college and high school fields are 110 yards long, PLL adopts a 100-yard field. The shorter field is intended to speed up the game and stir up even more excitement among the audience.
Started up by two brothers, it's not an exaggeration to say that the Premier Lacrosse League is introducing some revolutionary transformations in the history of lacrosse. In hopes of bringing the sport into mainstream, Paul is passionate when he says, "We want to make the most exciting version of lacrosse. Watch our games because I guarantee you, they're fun to watch!"